S&R Pizza Menu and Prices 2023
S&R Pizza menu will blow your mid when you see different kinds of pizza flavors listed. S&R is a pizza centric restaurant that is entertaining mostly pizza lovers in Philippines of their favorite taste. After eating at S&R you will not deny the uniqueness of their taste and wide range of sizes they offer.
S&R's main focus is Pizza for their local audience, for this reason they've launched a large number of Pizza flavors for their audience that are all the love of people of Philippines. Their every pizza flavor is favorite to someone in Philippines.
SnR prices of menu items might be different from now when you're visiting the restaurant, this happens because of changing economic conditions.
S&R Pizza Menu
| Pizza | Price |
| --- | --- |
| Cheese Sliced Pizza | 99 PHP |
| Cheese Whole Cheese Pizza | 569 PHP |
| Shrimp Sliced & Garlic Pizza | 109 PHP |
| Shrimp Whole & Garlic Pizza | 629 PHP |
| Combo Sliced | 109 PHP |
| Combo Whole | 629 PHP |
| Pepperoni Sliced | 109 PHP |
| Pepperoni Sliced Whole | 629 PHP |
S&R On-Demand 18" Pizza Menu
| 18″ Pizza | Price |
| --- | --- |
| All-Meat Pizza | 699 PHP |
| Cheesy-Burger Deluxe Pizza | 699 PHP |
| Cream-cheese Pepperoni | 699 PHP |
| Hawaiian Pizza | 699 PHP |
S&R All-American Goodness Pizza Menu
| All-American Goodness | Price |
| --- | --- |
| Quarter Pound Burger | 119 PHP |
| Quarter Pound Burger with Soda | 145 PHP |
| Spiced Chicken Sandwich | 159 PHP |
| Double Cheesy Quarter Burger with Soda Drink | 185 PHP |
| Hotdog (100% Beef) | 109 PHP |
| Hotdog with Soda (100% Beef) | 135 PHP |
| Hotdog with Cheese and Bacon | 149 PHP |
| Hotdog with Cheese & Bacon + Soda | 175 PHP |
| Chicken Sandwich (Reg) | 129 PHP |
| Spiced Chicken Sandwich | 149 PHP |
| Egg Breakwich + Cheesy Sausage | 129 PHP |
| Fries (Reg) | 64 PHP |
| Savory Fries | 129 PHP |
| Clam Chowder | 109 PHP |
| Bacon with Chicken Caesar Salad | 209 PHP |
| Extra Dressing | 25 PHP |
| Extra Croutons | 10 PHP |
S&R Southern Style Pizza and Fried Chicken Menu
| Pizza & Fries | Price |
| --- | --- |
| Chicken with Rice (1pc) | 89 PHP |
| Chicken (1pc) + Rice with Soda | 115 PHP |
| Chicken (2pcs) with Rice | 149 PHP |
| Chicken (2pcs) with Rice + Soda | 175 PHP |
| Chicken (6pcs) | 399 PHP |
| Chicken Bucket (10pcs) | 599 PHP |
| Extra Rice | 25 PHP |
S&R Desserts and Pizza Menu
S&R Pizza Milk-Tea Menu
| MilkTea | Price |
| --- | --- |
| Wintermelon | 109 PHP |
| Brown Sugar | 109 PHP |
| Dark Chocolate | 109 PHP |
| Extra Pearls | 20 PHP |
| Extra Cream-Cheese | 20 PHP |
S&R Pizza Beverages
| Beverages | Price |
| --- | --- |
| Nestea | 59 PHP |
| Soda Special | 59 PHP |
| Bottled-Soda | 45 PHP |
| Bottle Mineral Water | 29 PHP |
You have another option from Angel's Pizza menu to choose your favorite top notch pizza flavors.
S&R Pizza is not just a fast food chain company but actually started as an FMCG organization back in 2001 with the name PriceMart. It was started by an American CEO Robert Price with the partnership of other founders. The company's main goal was to deliver high-quality FMCG goods to customers in very affordable prices like Walmart.
Later after their expansion to the Philippines, they introduced a child company specific to fast food. Now almost all the S&R retail outlets have a food court with the name S7R pizza that is specialized in making delicious up-to-the-mark pizzas for the Filipino audience.
This food brand isn't yet popular in the Philippines, but Filipinos who know about this, always want to have pizza before or after shopping at their FMCG retail mall. The idea behind this fast food expansion of S&R was very simple, they want their FMCG retail customers to a meal at their S&R Pizza outlet as pre or post-shoppers. The company is currently serving dozens of food items on the table of their valued customers.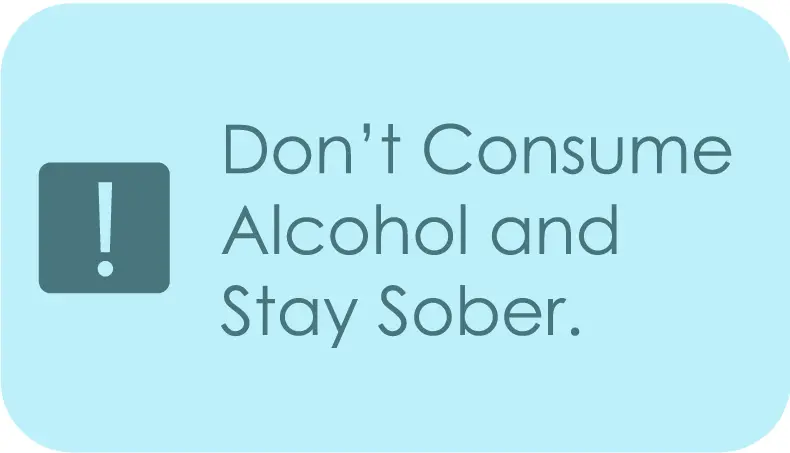 Top Picks from S&R Pizza Men
The overall experience eating at S&R Pizza was a level of class with a simple sitting or mealing area. Choosing some best picks from the bunch of food items S&R offer is my duty, let's see what I've picked from their fantastic food menu.
Combo Slice Pizza:
Combo Slice pizza is a single sliced pizza with various different toppings and cheese over it. It was perfectly topped with olives, onions, green pepper, and mixed herbs over the crust beneath the cheese. An amazing amount of cheese was used over it making increasing the overall taste of this Pizza.
One thing worth mentioning, the pizza wasn't of thin crust, it was of fluffy and soft dough but very perfectly raised and fermented using yeast. The smell of this pizza was exceptional and of high quality. If I talk about the size of this sliced pizza, one person can easily eat too full without having more cravings for the food.
Pepperoni Slice Pizza:
This pizza is of the same size as Combo sliced pizza suitable for one person. It was just a simple pizza in both taste and its toppings, but the specialty if found in this was the excessive use of cheese over it. It was having a large number of roasted and juicy bacon.
The taste of this pizza was juicy and a little bit crispy because of the roasted meat pieces over. It was a simple but amazing taste pizza with a little bit thing crust than Combo sliced pizza.
Chicken with Rice and Soda:
This was a small combo meal that includes a roasted brown chicken piece with fried rice and soda. One person can easily meal this without any problem. The specialty of this meal was in the taste of brown roasted chicken.
There is nothing more to add to this, but if you are a typical chicken lover like other Filipinos in the Philippines who prefer to eat whole chicken meat instead of getting overloaded with some fancy toppings, try this. After having this you can easily shop at S&R without having more food cravings because it has rice which is full of carbohydrates that are going to provide you energy for shopping and protein in chicken is going to provide strength to your muscles.
What Special in S&R Pizza
S&R is a multi-purpose company with a mealing option, for shopping at S&R you will not have to go anywhere else for having food. In short, you can have two choices in one place.
Very different, clean, and international quality taste of food in one place.
Simple and broad sitting areas with quality air-conditioning.
An internationally competing brand, the experience of spending money here will be of class.
S&R is assisting the Philippines' local economy and even impacting the whole food industry towards improvement.
Simple sitting area, not like traditional fast food restaurants.
It's one of the rare food brands that offer New-York style pizzas.
Dozens of food delicious food options to put on your table.
High-class audience.
Maintained quality and cleanliness over all their baking and cooking operations.
FAQs
Is S&R Pizza listed on FoodPands, Grab Food, and other apps like this?
Yes of course, S&R Pizza is listed on both FoodGrab, FoodPanda, and other food delivery apps within the Philippines.
Does S&R Pizza offer home delivery?
Yes, S&R is offering home deliveries through food apps, you can also find their food by using their hotline number #866-1333.
What is the best seller item of S&R Pizza?
Single Sliced Pizzas and whole-roasted chicken are some of their best-selling items.
Can I avail Drive-Thru option at S&R Pizza?
Currently, there is no S&R Pizza branch in the Philippines offering a Drive-Thru facility, but it can be expected in the future due to their constantly increasing customer base.